Wingless and winged green peach aphids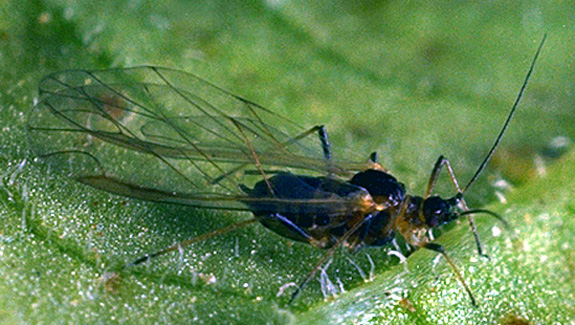 Alate green peach aphid (above), apterous green peach aphid colony (below).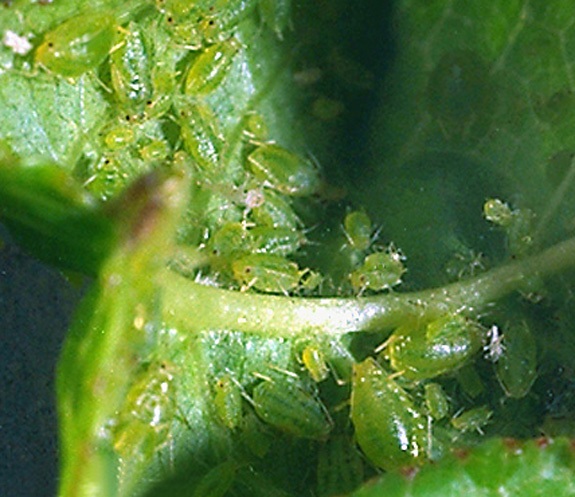 © 2000. Ralph E. Berry, Department of Entomology, Oregon State Univ., Corvallis.
The green peach aphid, Myzus persicae (Homoptera: Aphididae), is the most important vector of potato leafroll virus. High populations of this pest may build-up in potatoes, peaches, sugarbeets, and other vegetable crops. This pest overwinters in the egg stage on the bark or buds of peach and other species of Prunus. Green peach aphids also overwinter on perennial and annual weeds such as tumble mustard, flixweed, shepardspurse, mallow, horseweed, pennycress and redstem filaree. In the spring, winged aphids disperse from overwintering hosts to other suitable hosts, including potatoes. Also see aphid population dynamics and aphid management [WSU website].
[Home] [Print the FACT SHEET for more information] Requires Adobe Acrobat Reader 3.x or above to print.
To download Acrobat Reader, click on "Get Acrobat Reader" icon.