Leatherjacket larva and adult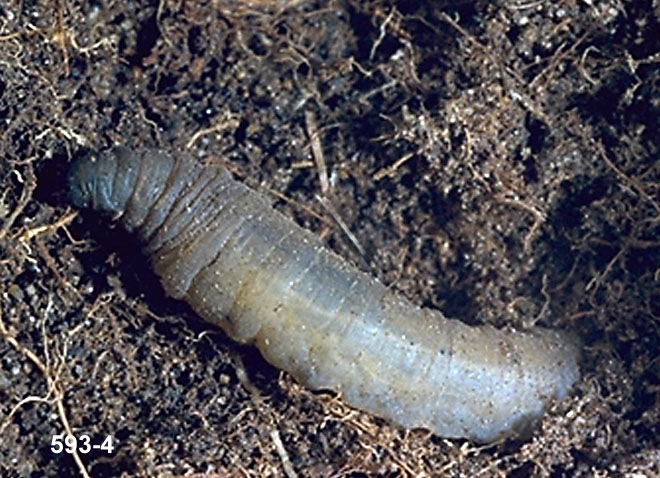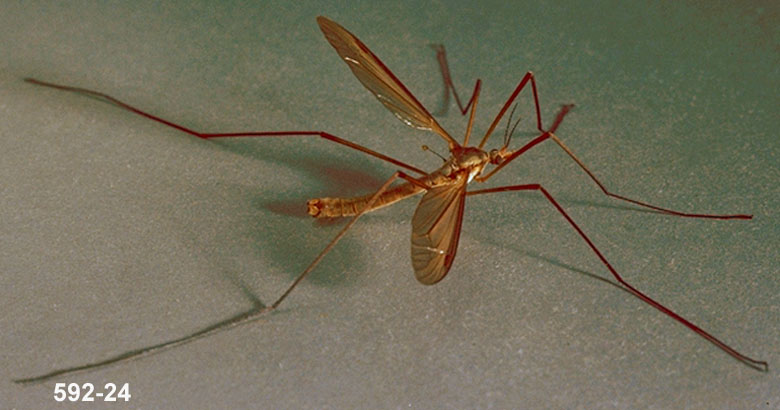 © 2000. Ralph E. Berry, Department of Entomology, Oregon State University, Corvallis, OR.
Leatherjacket adults, Tipula dorsimacula (Diptera: Tipulidae), are also called craneflies. Larvae are about 35 to 40 mm long, gray or gray-brown. Larvae are wormlike and lack legs. Adults are about 25 mm long with very long and fragile legs. Larvae commonly occur from late July through September. Larvae feed underground on tubers causing punctures varying from shallow depressions to deeper holes.
[Home] [Print the FACT SHEET for more information] Requires Adobe Acrobat Reader 3.x or above to print.
To download Acrobat Reader, click on "Get Acrobat Reader" icon.